Gynecological Examining Table CHS-E1000
Trader

[JW Medical Corporation Co., Ltd.]

South Korea
Product Detail
Information
This gynecological table is of the highest quality and features with advanced electro-hydraulic pump which offers numerous superior functions and great convenience.
Features
Easy-to-use wireless remote control foot switch can provides the examination room with hygienic environmental conditions.
Attachable or fixed leg rest which can be selected as an option helps provide convenience and efficiency in ultrasonic diagnosis.
New ergonomic design fits the body shapes of modern women.
Comfortable and cozy examining circumstance provided by the built-in auto-position control system.
Various accessories necessary for examination.
Warm hip section with seat warming system which prevents initial surface chilliness during examination.
Standard Accessory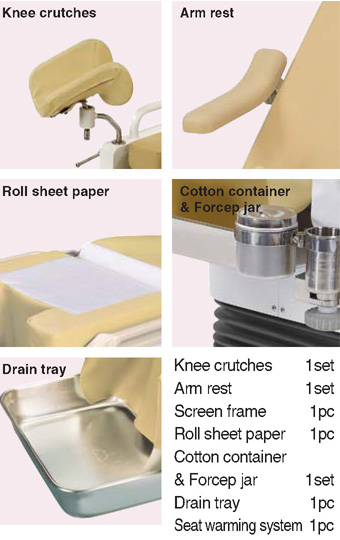 Examination Position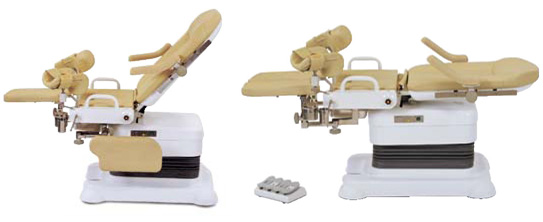 Optional Accessory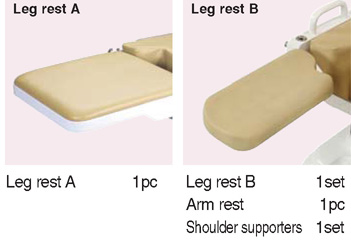 Wireless Foot Switch System
..AUTO Switch Automatically controls table height and slope of the back section by just one-time switching and by dip switch settings.
..BASE Switch Just controls the table height raging from minimum 480mm to maximum1,015mm.
..SEAT Switch Just controls the slope of hip section from minimum 0° to maximum 30°.
..BACK Switch Just controls the slope of back section from minimum -5° to maximum 50°.