Obstetric Delivery Table CHS-SMT204D
Trader

[JW Medical Corporation Co., Ltd.]

South Korea
Product Detail
Information
The CHS-SMT204D Delivery Table, which are extended and retracted by means of an integrated linear actuator, is as versatile as it is efficient. The obstetrician may select any delivery approach at desired positions.
Features
As positioning can be carried out by linear actuators of motor cylinder.
Positioning by HAND- switch freely by microprocessing technology.
More various positions for examining.
Smoothly move up/down and easy operation.
The base is covered with Aluminium.
Parts are interchangable.
Can be used as an operating table in case of emergency.
Can adjust to any requested angle or height easily by memory function.
Variable position memory programmed remains in storage even when the Delivery table is switched off.
Standard Accessory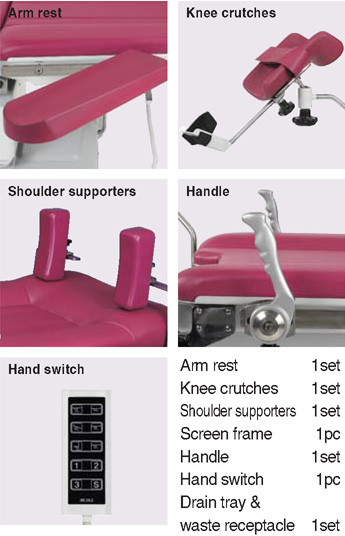 Examination Position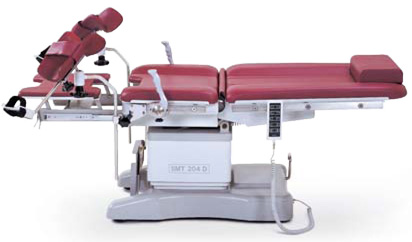 Dimensions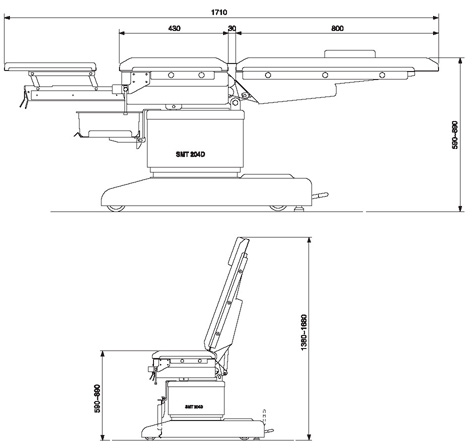 Hand Switch System
HAND Switch combines ergonomic design and functionally, It gives the user access to memory functions, allowing present positions to be stored for use in a wide variety of hospital.
BASE Switch Just controls the table height raging from minimum 590mm to maximum 890 mm.
BACK Switch Just controls the slope of back section from minimum 0° to maximum 70°.
Reverse Trend Switch Just controls the slope of table from minimum -24° to maximum 0°.