The CHS-E80 oil-Hydraulic Delivery Table is as versatile as it is efficient.
The obstetrician may select any delivery approach at desired positions.
Features
All the parts of the table are attachable/detachable for easy cleaning and disinfecting.
In order to prevent corrosion caused by cleaning and sterilizing, the exposed parts are made of quality stainless steel ; other parts are coated painted for protection.
Can be used as on operating table on case of emergency.
Manual Delivery table with simple gear mechanism.
High adjustment is controlled simply by the hydraulic pedal.
Smooth up and down and easy operation.
Table top is rotating 360 horizontally. This will also give you complete satisfactions for your any desired positions.
Standard Accessory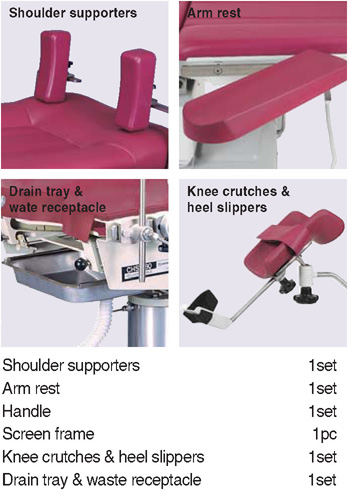 Examination Position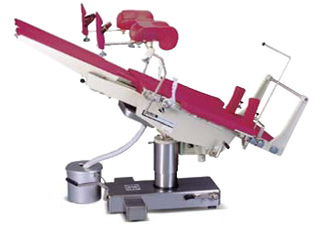 Spec.
Table size 650mm(W) x 1880mm(L)
Height adjustment min 700mm x max 820mm
Trendelenburg -25° ~ 5°
Rotating angle 360°
Optional Accessory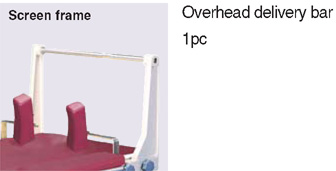 Dimensions