Gynecological Examining Table CHS-EX820
Trader

[JW Medical Corporation Co., Ltd.]

South Korea
Product Detail
Information
This gynecological table is of the highest quality and features with advanced electro-hydraulic pump which offers numerous superior functions and great convenience.
Features
Electro-hydraulic system.
Positioning by foot-switch freely by microprocessing technology.
More various positions for examining.
Smoothly move up/down and easy operation.
The base is covered with ABS synthetic resin (shock-resistant).
Parts are interchangable.
Can be used as an operating table in case of emergency.
Can adjust to any requested angle or height easily by memory function of photo sensor.
Maintainable cleanness on the seat by Roll Sheet Paper.
Standard Accessory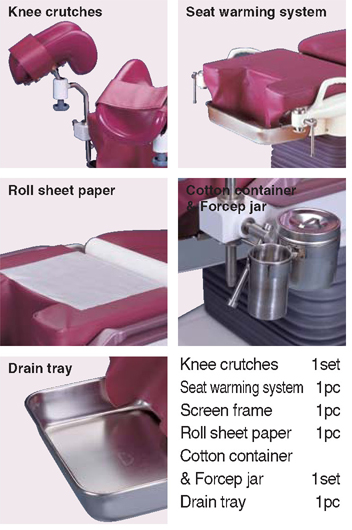 Examination Position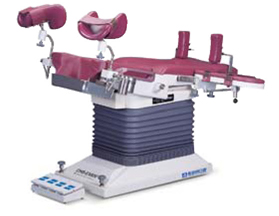 Dimensions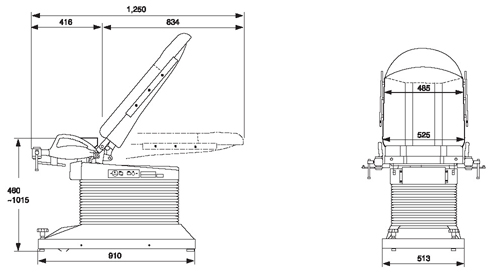 Optional Accessory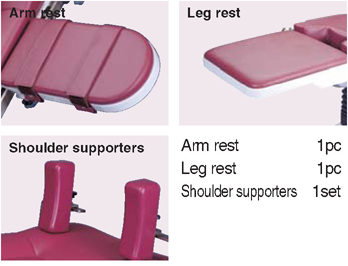 Wireless Foot Switch System
..AUTO Switch Automatically controls table height and slope of the back section by just one-time switching and by dip switch settings.
..BASE Switch Just controls the table height raging from minimum 460mm to maximum 1,015mm.
..SEAT Switch Just controls the slope of hip section from minimum 0° to maximum 30°.
..BACK Switch Just controls the slope of back section from minimum -10°C to maximum 50°.